Ethnicity Workforce Benchmarking - Banks
How do banks in the US and the UK compare on Ethnicity / Race Workforce Representation? This Windo insight provides side-by-side benchmarking with Census data.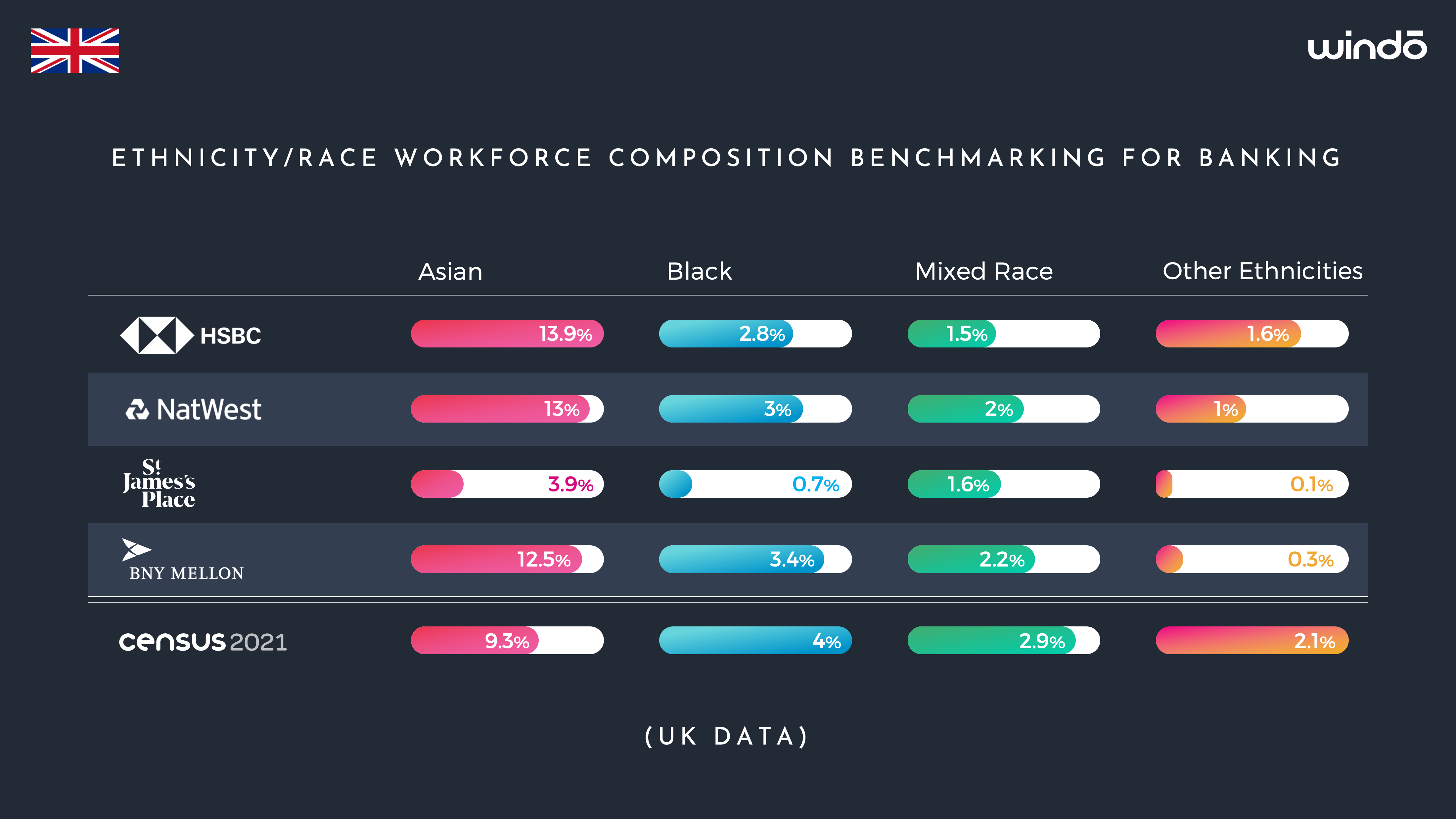 The above insight provides a breakdown of the ethnicity workforce composition of HSBC, NatWest, St. James's Place and BNY Mellon, compared to UK 2021 Census Data.
Click the company links above to view their DEI profiles on Windō.